Music theory is hard. But we make it harder by holding on to naming and notational conventions that are hundreds of years old, and that were designed to describe very different music than what we're playing now. Here are some fantasies for how note naming might be improved.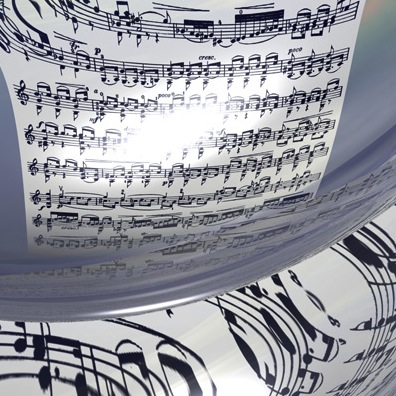 Right now, the "default setting" for western diatonic harmony is the C major scale. It's the One True Scale, from which all else is derived by adding sharps and flats. Why do we use the C major scale for this purpose? Why not the A major scale? Wouldn't it make more sense if harmonic ground zero for our whole harmonic system was the sequence ABCDEFG? I know there are historical reasons why the unmodified first seven letters of the alphabet denote the natural minor scale, but so what? How is a person supposed to make sense of the fact that scale degree one falls on the third letter of the alphabet?
Furthermore, I question whether the major scale really is the one we should consider to be the most basic. I'd prefer that we use mixolydian instead. The crucial pitches in mixo are close to the natural overtone series, for one thing. For another, Americans hear flat seven as being as "natural" as natural seven, if not more so. While the leading tone is common inside chords, it's rare to hear it in a popular melody. Flat seven is ubiquitous in the music most of us listen to, and in plenty of other world cultures besides.