In a recent comment, a reader posed a good question:
I'm classically trained (I do recognize a blues progression when i hear it though) so i would like to hear more of your insights into the forms, styles and methods of pop music — your observation that "most of the creativity in pop lies in the manipulation of timbre and space", for example, was very interesting. To me the compositional technique of most pop and esp. rock/blues seems to based on noodling on a guitar and is directly the result of the tuning of the instrument and the ease with which a beginner can learn a few chords. The fact that many popular songs have been written by teams (mostly duos) of songwriters to me seems to corroborate my noodling theory — but I am very interested to learn if there are common practices, disciplines, methods, etc that have been used and transferred over time.

I have to add that I'm a little surprised to hear that pop musicians are baffled by the relevance of "academic" music theory to their music. If you wanted to teach a pop musician about the theory of his craft, what would you teach other than what is offered in any freshman theory course? (all right, you can skip the figured bass and species counterpoint).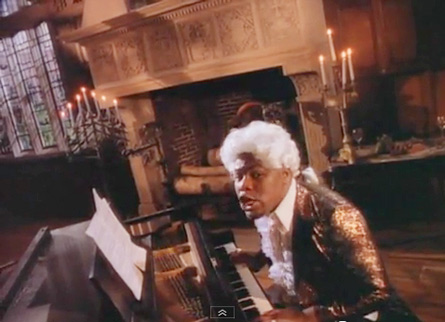 My response: Continue reading →