Walking to the subway this morning, I had a bright idea for how to make the Drum Loop more kid-friendly by representing the radial grid as a pizza. Here's a very quick concept sketch: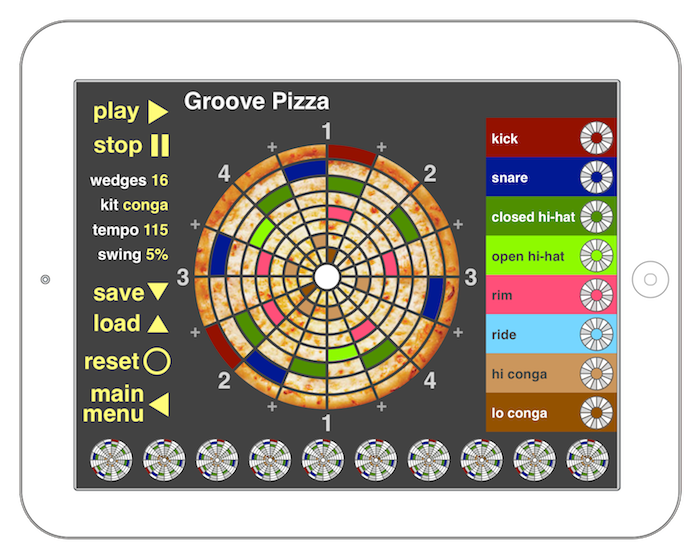 To really make this work, I wouldn't just plop a JPEG of a pizza under the existing UI. I'd want a cartoon pizza rendered in a flat-color style. Instead of colored wedge cells, drum hits would be represented by stylized pepperoni, sausage, anchovies, olives, mushrooms and so on. I'll throw it on the ever-expanding "future work" pile.
Usually I like to make everything on this blog freely available to whoever wants to use it, but The Groove Pizza is ⓒ Ethan Hein 2013, all rights reserved.