Nearly getting scooped by Loopseque lit a fire under me to get some more concept images for my thesis app together. So here are some examples of the beat programming lessons that form the intellectual heart of my project. The general idea is that you're given an existing drum pattern, a famous breakbeat or something more generic. Some of the beats are locked down, guaranteeing that anything you do will sound musical. Click each one to see it bigger.
First of all, here's a lesson based on "Take Me To The Mardi Gras" by Bob James.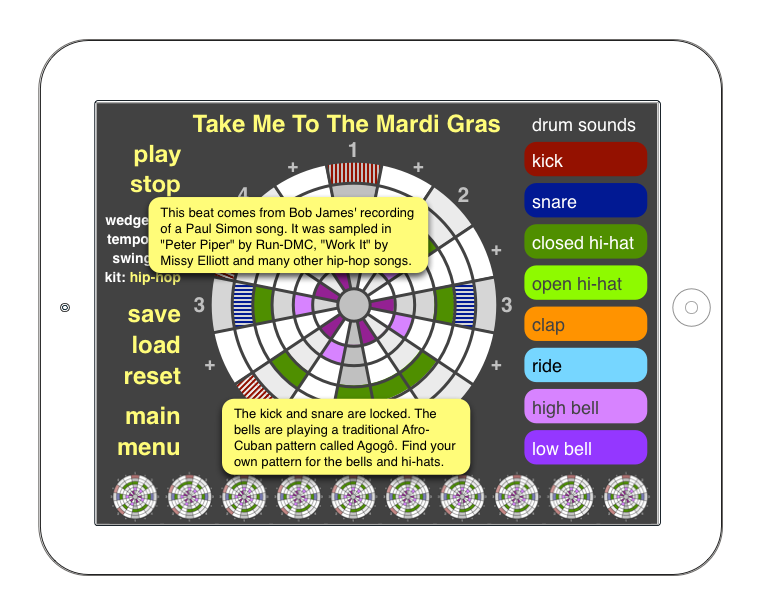 You tap the text boxes to dismiss them and get started. The kick and snare are locked, and you can modify the existing hi-hat and bell patterns as you see fit. You can also play with the tempo, swing and drum sounds.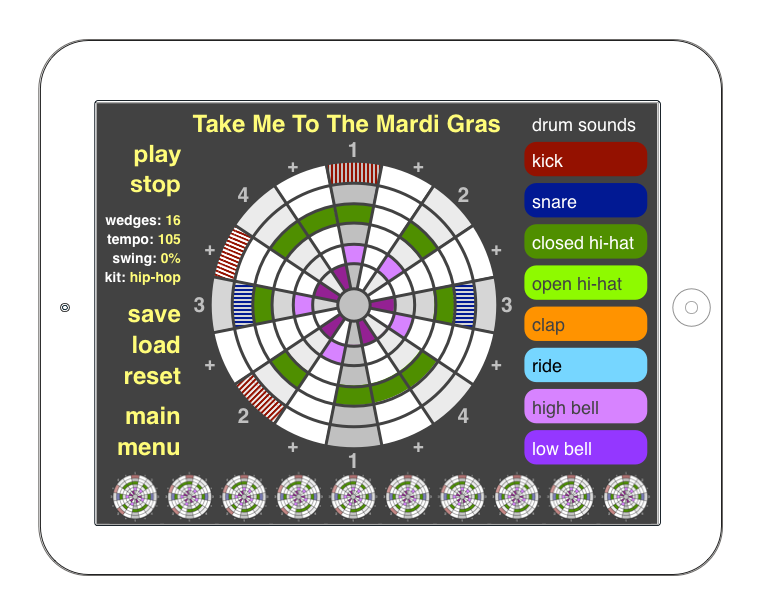 Here's a lesson on making dance beats. You're given a generic techno pattern with the kick drum locked. You add or remove other drum sounds as you see fit.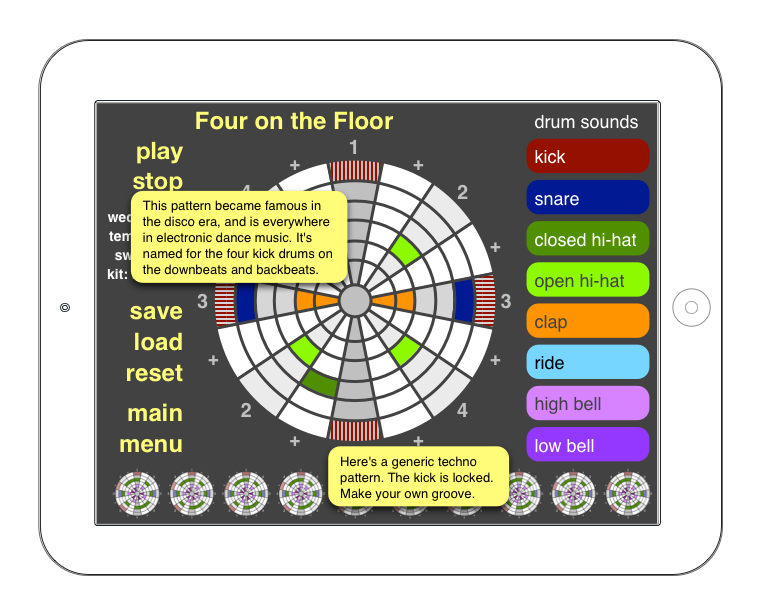 The lesson on the Funky Drummer works a bit differently. The first two beats of the pattern are locked down. Your job is to customize the other six.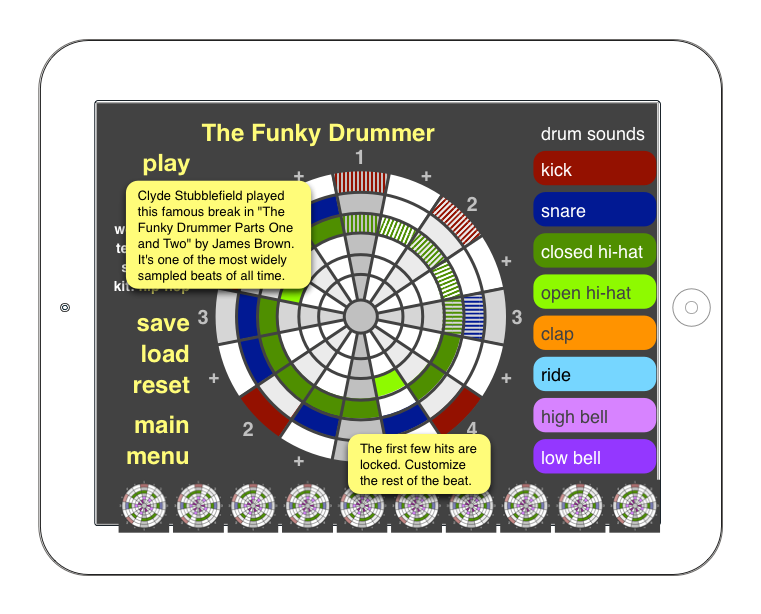 Here's the Funky Drummer lesson without the text boxes: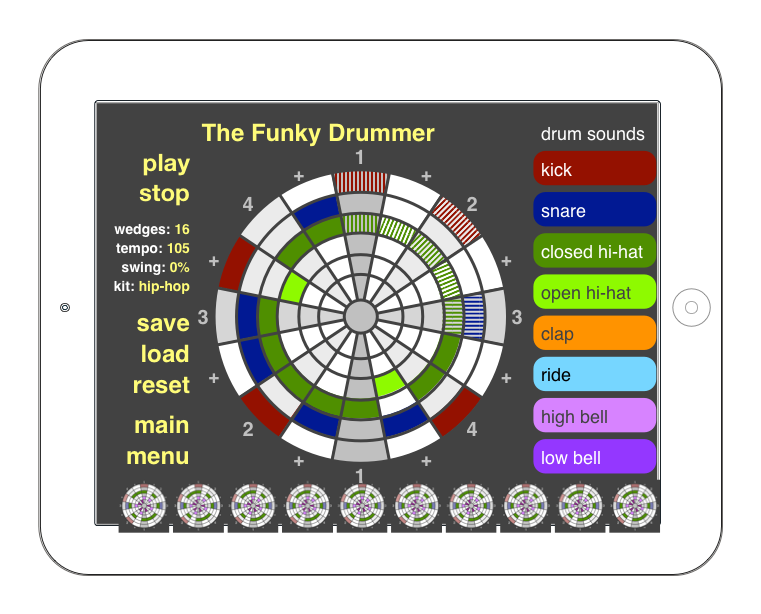 Having learned the classics and the cliches, this exercise is designed to break you out of conventional thinking. Every possible beat is activated, producing a hellish cacophony. You create a beat entirely by removing drum sounds.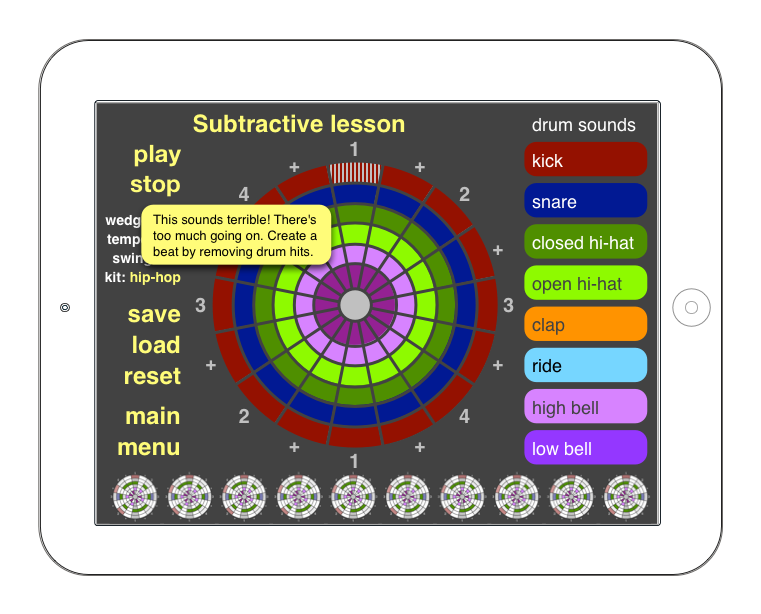 And of course, you can always program your own patterns from scratch if you so choose.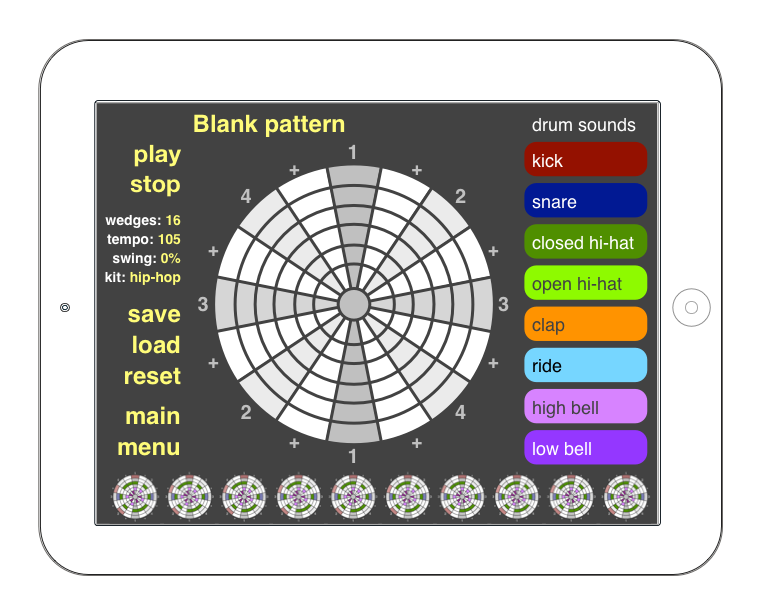 Most of this still needs implementing, of course, which is the interesting and difficult part. Stay tuned.